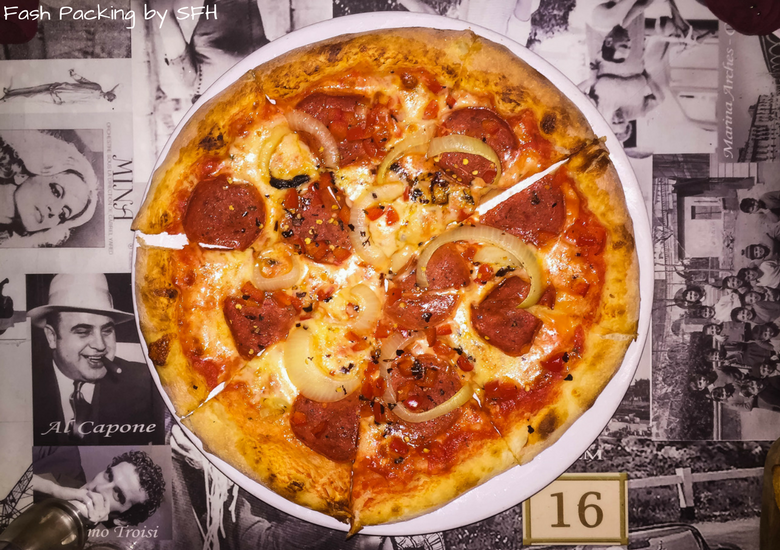 Each time I head to Bali I always find it takes a few days for my body clock to adjust to local time. The downside is I often find myself hungry at odd hours so when the cravings hit at 11pm it surprised me that there were very few places still serving. Of course room service was an option at the Magani Hotel but I decided to make it my mission to find some late night bites to include in my epic list of 110+ things to do in Bali. To make my search even more complicated I was craving garlic bread, so now I needed not only to find somewhere open but was going to be picky with menu choices! Regular readers will know that I love TripAdvisor for their honest reviews but one of the great features is they list opening hours which made my search a whole lot easier. I found Bella Italia Legian pretty quickly and the 1am closing time suited my needs perfectly. Read on for all the details …
Bella Italia Legian Overview
It wasn't until I was almost on the doorstep of Bella Italia Legian during my late night jaunt that I realised it was a restaurant I should have been more familiar with having walked past the busy corner countless times. It was almost midnight when we arrived and as expected the tables were virtually deserted and save for the two other couples we would have had the place to ourselves. The dining area is what I would describe as 'the alfresco you have when you are not having an alfresco'. It's technically open air but covered enough to not feel like it, unfortunately it is not covered enough to stop the traffic noise which spoiled the ambiance somewhat. While this is one of the latest kids open on the block it is not the Bali equivalent of a kebab on the way home from the bar as a full menu and table service is on offer even just an hour before closing.
The Food
I wasn't expecting gourmet and as long my hunger pangs stopped I would have left a satisfied woman. Of course I chose the garlic bread I was craving and we added a pizza to share. The garlic bread consisted of 4 generous slices and we ate every crumb. As always we found the need to customise the menu and add capsicum and onion to our pepperoni pizza. The pie was hot and fresh and the toppings were plentiful without overwhelming the thin base. We walked home with smiles on our faces and full bellies congratulating ourselves on finding a late night winner. I would love to return and sample some of the delicious sounding pastas.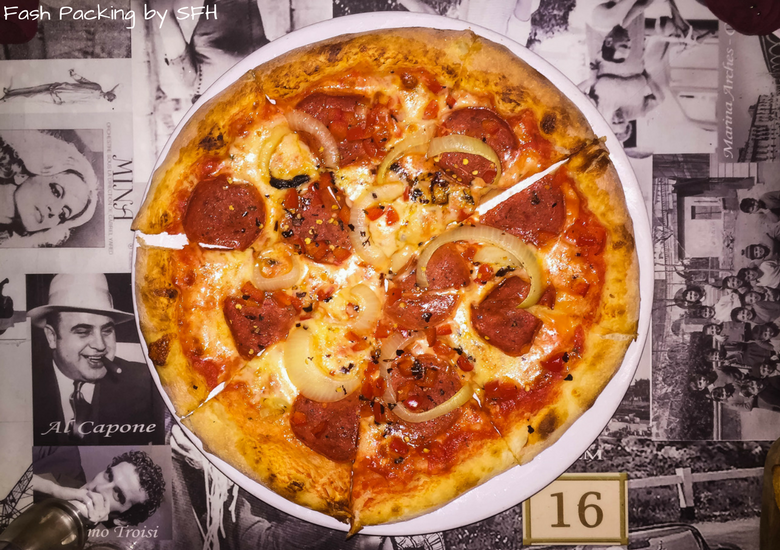 Essential Details
Location: Jl Sriwjaya No 368, Legian 80361 Bali Indonesia
Opening Hours: Daily from 9am – 1am.
Average Cost: I paid approx AUD $20 for pizza, bread and drinks.
Contact Details: Phone +62 361 758354
Do you have a go-to late night favourite in Bali? I would love to hear your thoughts in the comments below.
If you liked this you should check out my other Bali restaurant reviews.
Until Next Time …

Psst! My Bali basics post is a must read for Bali first timers and all travellers should also check out my tips on booking a bargain flight.
Disclaimer: This post contains affiliate links. This post is not sponsored and I paid for my meal at Bella Italia Legian in full. As always, all opinions are my own.

Like it? Pin it!