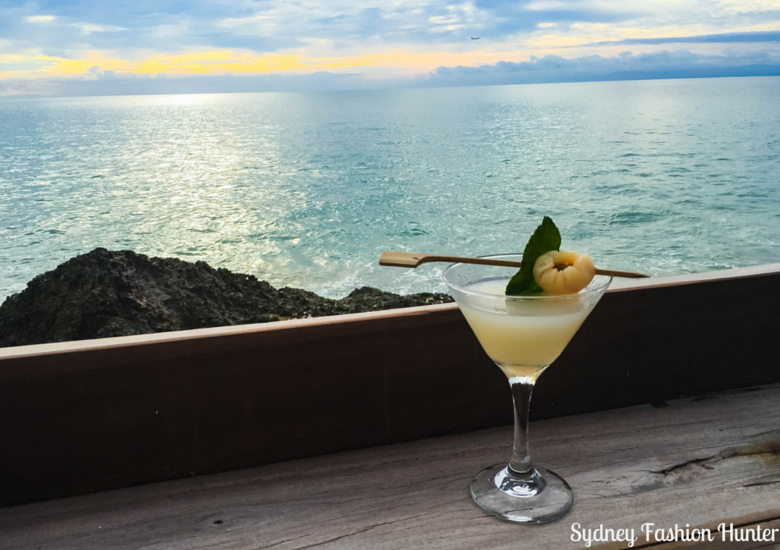 I love Bali. I go every year and often share all the fabulous things to do in Bali, but this tiny island has a dirty secret  you won't find publicised in the glossy travel brochures. I'm talking about counterfeit alcohol. The import duty on genuine alcohol is prohibitive (up to 400%) and locals have been known to substitute unregulated locally made alcohol in an attempt to deliver those all important 'cheap drinks' that holiday makers crave. The consequences for those unknowingly consuming backyard bootleg can be deadly. Methanol poisoning in Bali has recently claimed a number of young lives and I want to make sure that you are not the next hashtag. Read on for all the details …
My Story
I first travelled to Bali in December 1988 for schoolies with 4 girlfriends, well before schoolies in Bali was actually 'a thing'. It was our very first trip overseas sans parents and we were beyond excited. We were poised to tear it up as far away from the parental gaze as our meager budget would allow and Bali seemed like the perfect choice. The sun was warm, the drinks were flowing and the rooms were cheap. We signed on the dotted line with the unbridled enthusiasm reserved only for the young. Despite being only 17, we drank and partied in Bali's bars and clubs like there was no tomorrow and loved every minute of it. Thankfully for us there was a tomorrow. Others have not been so lucky. First timers should check out this comprehensive Indonesia guide that will really help in your planning.
Cases of Methanol Poisoning In Bali and Indonesia
Liam Davies, a 19yo from Perth lost his life in 2013 after drinking 'vodka' at Rudy's Pub & Restaurant on Gili Trawangan the day before NYE 2012. Having previously visited Lombok, Liam was aware of the dangers and asked if the bottle of Smirnoff behind the bar was genuine and was told it was. Not wanting to take any chances he insisted on watching the bar tender open a new bottle for himself and his two friends. Two days later he was in hospital after a friend found him convulsing on the floor. He was flown home to Perth where he died shortly afterwards. Liam's parents Tim and Lhani have set up a charity in his name and campaign tirelessly to educate others of the dangers.
But Liam is not the only victim. Chezyne Emmons (UK) passed away in 2013 after drinking fake gin in Sumatra. Chezyne suffered blindness and convulsions before losing her battle five days later. Her parents Brenton and Pamela Emmons are working to raise awareness and prevent other deaths through their Facebook campaign. Swede Johan Lundin died in fiancee Michaela Pechac's arms in 2011 after drinking mojitos in Gili Trawangan. His cause of death is officially recorded as methanol poisoning. Michaela is raising awareness through Facebook. Others like Jamie Johnston, Cathryn Williams and Colin Finch, and Jen Neilson survived their ordeals but their lives will never be the same again.
Why Now?
In November Schoolies kicks off again and thousands of young Aussies will descend on Bali to celebrate finishing year 12 in style. Schoolies these days is more controlled but I'm guessing alcohol will play a big part in the shenanigans. Hopefully all of them will come home safe. If you or someone you know is travelling to Indonesia knowing the risks can save lives.
Counterfeit Alcohol In Bali
Even way back in 1988 the local brew, known as Arak, was prevalent and wanting to immerse ourselves in the local 'culture' we made sure to try it, completely unaware of the dangers. You can bet it was also the main ingredient in the $1 rocket fuels we downed that were purported to contain vodka and gin. The International Federation of Spirits claim that just 8% of spirits sold in Indonesia are declared and genuine. Another 40% are genuine but illegally imported and the remainder are illegal and counterfeit. Arak is made by locals with whatever they can get their hands on and when distilled incorrectly methanol is the byproduct.
What is Methanol
Methanol is a simple alcoholic chemical used to produce paint and plastic and while closely related to Ethanol, it is unfit for consumption. When consumed the liver will convert methanol to formaldehyde. The body can handle minuscule amounts of methanol but when this is exceeded poisoning occurs. The effect on your body is similar to being embalmed from the inside out.
Symptoms Of Methanol Poisoning
Initially similar to drunkenness, the first symptoms of methanol poisoning include:-
Headache;
Nausea;
Vomiting;
Blurred vision; and
Convulsions,
If you suspect that you have methanol poisoning, seek medical attention immediately.
Staying Safe
The only way to completely avoid methanol poisoning in Bali is not drink alcohol at all. If you are like me that is not appealing, but you can still enjoy alcohol responsibly. Here are my tips:-
Bring your own – Buy duty-free spirits from home and have a few before you head out for the night.
Stick to beer – Unaffected by the high import taxes this is a safer choice.
Choose your venue wisely – A five-star resort is highly unlikely to serve counterfeit alcohol. It will cost more but it's a few bucks extra I am willing to pay.
Check Government Advice Regularly – Australia, New Zealand, the USA, and the UK all have current warnings about methanol poisoning in Bali.
I want you to visit Bali. I want you to love it as much as I do, but I want you to stay safe. Were you aware for the dangers of methanol poisoning in Bali? Will you make different choices when you visit next? Make sure you also check out my Bali Basics post for novice visitors before you book that bargain flight.
Until Next Time …

Like it? Pin it!
Save
Save