*** Last Updated April 2019 ***

So it probably doesn't come as too much as a surprise to you that I am a very proud Sydney Sider, but what did come as a surprise to me is that only 9% of my readers are from this wonderful city I call home. Google analytics is a wonderful thing isn't it? Anyhoo, it got me thinking that maybe I should do my bit for Destination NSW and do a little bragging on here about all the things that make Sydney so fabulous. Thinking of visiting Sydney? I'll help you avoid the tourist traps and see Sydney like a local. Read on for all the details …
Getting To Sydney
Sydney is a major gateway to
Australia and all it has to offer
. Most visitors arrive by air although cruising is becoming more popular of late. If you are not an Aussie you will need a passport with 6 months validity and most will need a visa; we'll give you a slide if you are a Kiwi! There are multiple options, but a tourist visa will suffice for the majority of visitors and you can apply
online here
. If you want to stay longer, you may want to look into
getting an Australian work visa
. In addition, most international passengers (including Australians returning home) must complete an Incoming Passenger Card (IPC) on arrival. This form must be completed in English, but if this is not your first language samples are available in a number of languages
here
to assist in completion. Certain items being brought into Australia must be declared on the IPC.
Check here
for more details. Make sure you complete this form honestly, not only are there hefty fines for non disclosure but more importantly, the things you bring in could severely impact our fragile eco system. Remember
the cane toad
? Great idea that was! Sydney International Airport allows select passengers to
complete their arrival procedures using SmartGate
, which speeds up the process dramatically so use it if you can! All weapons must be declared and most will be confiscated (including toys and replicas) so save yourself the hassle and leave them at home. If you are flying business or above you will be treated to an express pass that gives you a dedicated gate through immigration. If you are planning to fly in and out of Sydney a few times and are sneaky like me, just flash the pass rather than handing it in so you can reuse it. I have used this Air Asia one three times now (
read my review of Air Asia X business class here
). Check out
Agoda
to compare all the airlines side by side to make sure you are getting the best deal on your flights. Better yet,
read all my tips here on scoring a bargain flight
.
Getting Around Sydney
Sydney has an extensive public transport system which comprises
taxis
,
trains
,
buses
,
light rail
and
ferries
and of course you can always hire a car while you are here. We are apparently building '
Tomorrow's Sydney
' to cope with an anticipated population growth of over a million residents in the next 10 years. This will add a second airport, new train links, a metro system and light rail to Sydney's public transport repertoire. I'm sure it will be fab when it's finished, but right now we are living in a construction zone and are being asked to 'be patient' during the building phase.
Taxi's
are expensive but abundant. There are designated taxi ranks throughout the city, but you can simply flag one down roadside in most instances. A word of warning, grabbing a cab on the street at 3am is near on impossible due to a mysterious time known as "changeover" where there is never a cab to be found. Just leave a little earlier or later to avoid the hassle. Uber is a little cheaper and may be a better option. I used
Uber for the first time in Manila
 and have used in many times in Sydney with no issues.
Everybody takes the train. If you really want to see Sydney like a local you have to too. Trains run in the CBD and beyond, including to and from both the Domestic and International Airports. They are usually clean and safe, but as a hangover from when it was known as City Rail, (now called Sydney Trains – how original right?), the locals all affectionately refer to it as Shitty Rail. It will serve you just fine as a tourist, but ride it long enough in peak hour and you may just begin to understand the nickname! Trains run until around 1am and start again at around 4am, in the blackout period you can use the night rider buses, but they take forever to get to the outer suburbs. There is a complicated series of unwritten rules for catching the train in Sydney that would take me days to explain but I will give you three tips to get you started:-
Let people get off the train before boarding. We are not as pedantic as Singapore and Malaysia who paint lines on the platform indicating which areas are to be left free, but it is the expected norm that you will not stand in front of the doors and let everyone alight before attempting to board. This is particularly true on the busy city circle line. This is critical at peak hour. Central Station has actually employed people to stand on the platform policing this. Yes seriously. This is what it has come to. Sadly shrill shouts of 'stand clear of the doors' is a regular part of my morning routine.
Do not make a sound in the quiet carriage. No I mean seriously, not a single sound. The narkiest people in the city sit in these carriages, mostly hoping someone will slip up and do something outrageous, you know like sneeze, so that they can very loudly tell them to be quiet because it is a quiet carriage. Anyone else see the irony in this? Best just to avoid them like I do. They are usually either the first or last carriage and are marked.
Finally and this is a biggie …
Don't bother ME. Yes I mean ME personally. I realise this is public transport and I have no reasonable right to expect not to have to deal with fellow commuters but honestly, why do I always run into the most selfish society has to offer? I swear, on any given day, each and every one of my buttons are pushed by people like the person who stops to drop their kid/dad/lover off but no one else can get around them. There is a kiss and drop zone for a reason. Use it! Or the woman who puts her bag on the seat so that no one sits next to her. I don't care if it is Chanel lady, move it or lose it! Or the incessant talker. I have my own problems! And what about the great unwashed. I mean that literally by the way; you know the guy, he hasn't showered for a month and is skimping on deodorant? He is going to sit next to me every day of the week and twice on Sundays. And don't even get me started on the nutters. For all these people, I reserve a very special look of scorn that is so icy it would freeze off a witches warts. Don't make me throw it your way! In case you want to avoid me, I'm on the green line daily.
Ferries
are a wonderful alternative and can serve as a cheap harbour cruise for those on a budget. Most depart from Circular Quay and the Manly ferry which chugs its way over to
the delightful seaside suburb of Manly
is the most famous of them all.
If you are going to be catching a fair bit of public transport you are going to want to get yourself an Opal Card. You can order online before you leave home or buy one from a retailer when in Sydney. With an Opal card you will never pay more than $60 a week in fares. Sundays are the day to explore on the cheap because you can take unlimited trips on public transport in Sydney and surrounds (up to and including Nowra and the Blue Mountains) for only $2.50 so make the most of it. More information here. I'm not a fan of the buses so avoid them if you can, but some areas simply cannot be accessed any other way.
What You Need To Know About Sydney
Sydney is huge. It's bigger in size than the two most populous cities on the planet (Tokyo 37 million and Delhi 22 million) and similar geographically to Los Angeles but with around a fifth of the population (circa 5 million vs 17 million). Sydney is one of the most photographed cities in the world and sprawls from the harbour in the East, to the Central Coast in the North, Wollongong in the South and the Blue Mountains in the West. I have lived here all my life (45 years) and still haven't seen it all. Be selective about what you want to see.
Sydney is in the top ten most multicultural cities in the world with around 40% of residents born overseas.
Aussie's use the metric system e.g, Celsius, Kilometers, Metres, Kilograms, and Litres.
We use 240 volts. Make sure you have an adapter if you appliances are 110v – 125v unless you want to fry them.
We drive on the right side of the road. And by that I mean the left. To assist tourists who are not familiar, we have helpfully written "Look Right" on most CBD streets. It's not that we don't trust you to figure it out yourself, it's just that we would hate to see you skittled by a crazy cabbie! We are not patient drivers. Road rage is alive and well in the streets of Sydney. I swear, no one has a second to lose and everyone's time is clearly more valuable than yours. Hold someone up at your own peril. You have been warned. We also can't drive in the wet. Three drops of rain hits the windscreen and I guarantee there is an accident somewhere. God helps us if it snowed in Sydney! We would have to shut the city down and hibernate for three months of the year. Actually that doesn't sound completely awful …
We like a "U" e.g. colour, harbour, neighbour, favourite, behaviour etc …
We switch our "R's" e.g. centre, litre, metre, etc
Virtually every word is improved with the addition of an "O" e.g. servo, bottlo, wino, boyo, arvo etc
Our bacon, bread and chocolate is better than yours. Damn right, it's better than yours! (channeling Kelis!) I'm looking at you USA. Seriously, what do you do with the top bit of the bacon? And how can you like Hershey's? And what is up with your bread? Do yourself a flavour (not a typo!) and try short cut bacon, Baker's Delight and Cadbury's while you're here. You'll never go back. OK, in a completely unbiased moment, I will admit Belgian chocolate is not too shabby 🙂
Our internet is slower than Latvia and The Czech Reublic. We rank 44th in the world (not happy!) and are still waiting on NBN in most parts … *sigh*
Our sun is dangerous. The hole in the ozone layer is not a myth and we live under it. I know you will be tempted to get a tan while you are here but know this: Australia has one of the highest incidences of skin cancer in the world, three times higher than the US and the UK, with one in every two men and three women falling victim. Even those who 'never burn' risk damage if they are not careful, so slip, slop and slap while you are here. If you want to go home with a tan, fake it, don't bake it! On the flip side when the sun isn't shining check out these great wet weather ideas.
Our surf is dangerous. About 25,000 surf rescues are completed every year and 90% are rip related. You are no match for mother nature and the power of the ocean, so if you can't swim and don't know how to read the conditions stay out of the water or at the very least swim between the flags and stay in the shallows.
Our critters are dangerous. Salt water crocodiles, red back spiders, box jelly fish, funnel web spiders, Irakanji, stone fish and inland Taipans. We have them all and they can be lethal. Just don't touch them and you'll be fine.
Currency
In Australia you are going to want to get your hands on the local currency (Australian Dollar) as most retailers will not accept anything else. AUD$1 = USD0.77, GBP0.50 & Euro0.70. Australia uses polymer (plastic) notes which is really handy when your cash goes through the wash or into the pool. Notes come in denominations of $5, $10, $20, $50 & $100, soz I didn't have a hunge handy for the photo; they are green if you are wondering. The Aussie $20 is known as a lobster for obvious reasons. We have just released a brand new $5 bill (not pictured) and not all vending machines have been configured to accept them. Don't be surprised if they get spat out. Seriously even our vending machines have attitude! Coins are 5c, 10c, 20c, 50c, $1 & $2. Even though 1c and 2c coins no longer exist, prices may still reflect 99c etc, not to worry, these will just round up or down at the register. Credit cards and EFTPOS are so widely accepted that I rarely ever carry more than $20 cash in my wallet. Pay Pass (for Visa, Mastercard & Amex) is great for small purchases without the need to enter a PIN.
Where To Stay In Sydney
Right off, I will warn you
5 Star Hotels in Sydney
are expensive, around $500pn. If this is within your budget (lucky you!) try the Shangri-La or the Four Seasons, which have amazing harbour views. At the other end of the spectrum is a bunk in a
Sydney hostel
, which will set you back around $25pn, but if like me, you've been there and done that, (and never will again!) there are options in the middle ground. Try the Ibis Darling Harbour (approx $150pn) or AirBnB. If you are bringing little ones in tow, these
Sydney hotels are great with kids
. Do your research online at
Agoda
and the like and if you are keen to gamble on getting a room at short notice try Last Minute.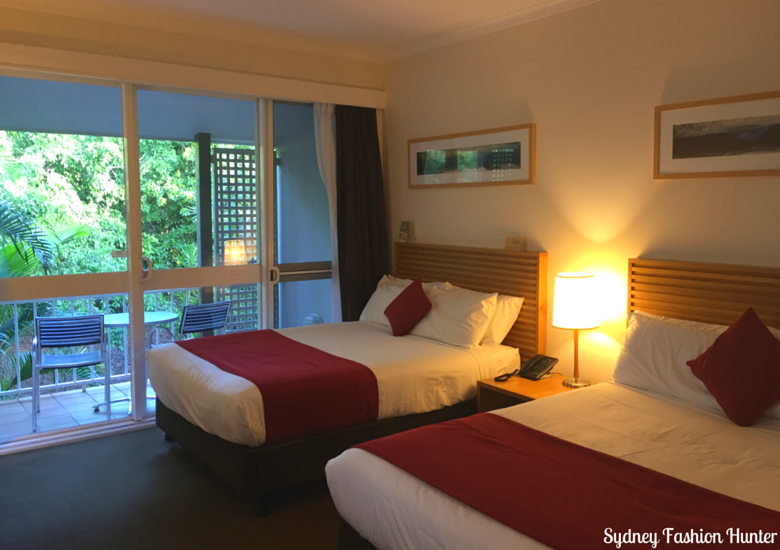 Where To Eat In Sydney
Australia has some of the best produce in the world and food options range from a budget burger to a degustation feast and everything in between. Our multicultural nature means you will be spoiled for choice with fantastic Greek, Lebanese, Indian, Japanese, Turkish, Malaysian, Vietnamese, Thai, Chinese and Indian restaurants in Sydney. Got money to burn and what a hat or two? Check out Quay, Aria, Spice Temple or Tetsuya's. Cafe Sydney is one of my very favourite restaurants. It's just a little bit posh, but won't break the bank. While summer is of course prime time to dine, blankets and heaters in winter keep it cosy. Try the goats cheese and spinach naan and the beef tenderloin (pictured). Grab an ice cream from Messina afterwards as you wander around the world famous Quay. The cool kids are flocking to Sydney's newest dining district where there are a tonne of restaurants in Barangaroo to try.
Not so flush? Try
Chinta Ria
,
Chat Thai
(beef mussamun pictured – their spelling not mine!) or
The Little Snail
. Everyone who is anyone has grabbed a pizza (or two!) at
The Ivy Pool Bar
on a hot summer's day and you can't leave Oz without trying a fair dinkum Aussie pie at 
Harry's
.
The Grounds
is perfect for breakfast, brunch or lunch, but make sure you book as it gets busy. Head upstairs afterwards for a slice of watermelon cake from
Black Star Bakery
.
Doyles
is a Sydney institution and only a quick ferry ride from Circular Quay, Looking for a real bargain? Check out
Groupon
for some great restaurant voucher deals. Want to check out what other diners think before deciding? Head to Trip Adviser where 4,211 Sydney restaurants have been reviewed by people just like you.
Best Bars In Sydney
Australia has a reputation of being a nation of big drinkers. While we may finish just outside of the world's top ten (all in Eastern Europe), we certainly love a tipple and you will never be too far away from an icy cold beer. This 'best of' list is based on my own personal preferences and experience and I have visited them all. For drinks served with a view try
Blu Bar on 36
,
Opera Bar 
or
O Bar
. 
Grandma's
is a great boutique small bar,
The Establishment
caters well for the after work suits and
Zeta
is always good for one or two. Pub crawling is best around The Rocks. Try
The Lord Nelson
,
The Argyle
, 
The Observer
,
The Mercantile
and finish up at
The Orient
for a drunken dance to a live band at the end of the night 🙂 No visit to Sydney would be complete without heading to the
Slip Inn
where Mary met her prince during the Sydney Olympics.
Palmer & Co
is a unique 20's themed bar down a side street off George St which is well worth a visit. If hidden bars are you thing you will love
Ungle Mings
(underground on York St near a tailor) and
The Barber Shop
(behind the metal sliding door at the rear). Hard partiers should be aware that Sydney has introduced
harsh new laws
for the CBD in an effort to curb drunken violence, including 1.30am lockouts and no further drinks after 3am. It is certainly a different world to when I was young and it was not so unusual to be still drinking at 9am from the night before ….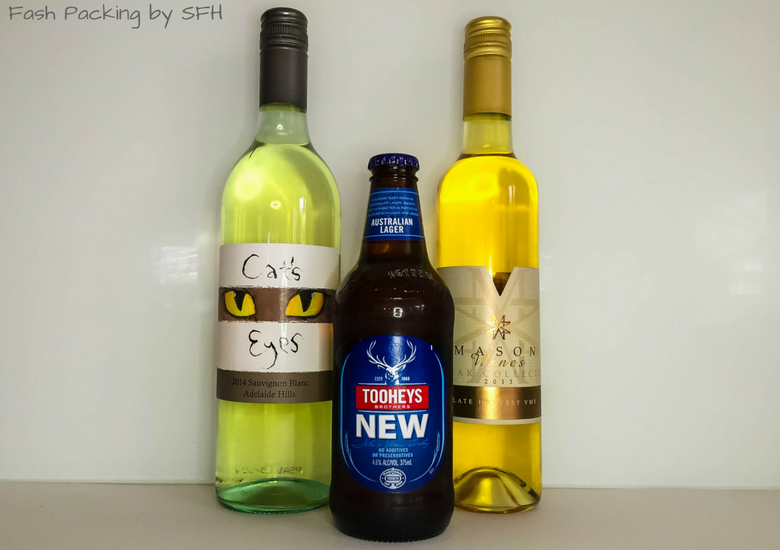 The GST
Taxes are a fact of life and in Oz you will pay a 10% goods and services tax on most items. Don't worry though, you can claim some of it back on departure.
Check here to see if you are eligible
. In Oz the sticker price already reflects the GST unless stated otherwise.
The Lingo?
While there is no official language of Australia, English is the most common. Due the the multicultural nature of the locals, around 250 languages are spoken here. Unlike the US and the UK accents do not vary every few kilometres, but you will probably be able to pick up the difference between Aussies from the city and Aussies from the country. We speak fast and mash our words into each other which can sometimes make it difficult to pick up exactly what we are saying. I have had to repeat myself many, many times to be understood overseas (particularly over the phone) and I even got asked once at customs in the UK what language of interpreter I wanted. Seriously? Maybe it's just me! We don't say "Sheila", "G'day" or "throw another shrimp on the barbie" nearly as often as you would like to think we do, but we do have a very unique way of butchering the Queen's English. Don't worry you'll pick it up in no time 🙂
Check out this list of Aussie-ism's
courtesy of my blogging buddy LC which is much more comprehensive than I could have ever have put together. Word of warning to those from the US: fanny and rooting mean something very different down under, so it's best to just avoid using them while you are here.
My Top 10 Sydney Like A Local Things To Do
2. The Beach
–
Bondi
is probably the most famous but I like
Cronulla
in the South (pic below). Make a day of it and catch the blue line from Central, Town Hall or Martin Place, hop off at Cronulla and stroll down to the sand for a swim. Grab a casual lunch with a view at
The Hogs Breath
, walk it off along the beach path then head back for a cold beer or two from
Northies
. If you feeling adventurous take a
surfing lesson
or try
scuba diving
. If your need to sort out your tresses after the surf visit my sister-in-law at
Toni & Guy
before heading to dinner at
Opah
who will sort you out with all you can eat Greek for $40. Still don't wanna leave? Stay a while at
Rydges
.
3. The Burbs
– Remember I said Sydney was huge? Well it would be a crying shame if you never ventured outside of the CBD. Get out a little! Try Leichhardt, Sydney's Little Italy and a great place for dinner. The best Thai I have ever eaten (including in Thailand!!!) comes from
Boom Boom Thai
 in Panania, but there is little else there. Catch the ferry to Watson's Bay and eat fish and chips from
Doyle's
on the deck with a beer or two. Try
white water rafting in Penrith
or a
day trip to the Blue Mountains
. In summer
Wet n Wild
is always a great day out for the young or the young at heart. In fact, there are heaps of
things to do in Sydney with kids
.
Bondi Icebergs
is an institution; swim in the famous baths or just grab a bite in the Iconic restaurant. Inner city
Newtown
has an artistic vibe, is littered with cheap eats and people watching is always a blast. Row a boat, fire up the BBQ or swim at one of the fab beaches in
The Royal National Park
is Sydney's South.
5. The Shops
– I am a style blogger after all lol. Everyone wants to take home a little souvenier when they visit somewhere new, but skip the tat and take home an Aussie designer piece instead. My favourites include
Sass & Bide
(Bondi or Paddington), Collete Dinnigan (David Jones) or
Akira Isogawa
(
Strand Arcade
). Myer and David Jones have your department store needs covered but if you are expecting Nordstrom, Saks, Neiman Marcus or Bloomingdales you are going to leave disappointed! Hit up Pitt St Mall and surrounding streets for all the labels including Dior, Jimmy Choo, Chanel, Prada, Tiffany & Louboutin.
Westfield Bondi Junction
 is my pick of the malls and try your luck bargain hunting at the outlets in 
Homebush
and
Birkenhead
.
Paddinton
 boutiques always offer something unique and if markets are more your thing try The Rocks or 
Paddy's
 for a nice way to pass an afternoon.
6. Taste Local Delicacies – Vegemite (spread it thinly!), Kangaroo, Barramundi, Sydney Rock Oysters, Yabbi's, Balmain Bugs, Tim Tam's and Fairy Bread. Try them all!
7. Catch a Game
– NRL is our game and is played during winter. Get your tickets
here
. Go the Sharks!!! If you're visiting Sydney mid season, catch one of the three annual State of Origin games.
8. Visit The Theatre
– OK so it's not Broadway, but Sydney gets all the big shows and there is always something on. Check
Ticketek
and
Ticketmaster
for the latest.
9. Sample Some Aussie Wine
– Exported all over the world but it never tastes better (or costs less!) than when you enjoy it at home. If you have the time take a day trip to the
Hunter Valley
, it's a great day out.
10. Relax! – Visit a day spa, have a picnic in the park, drop a line in the water, or enjoy a quintessential Australian BBQ. Aussies are renowned for their laid back lifestyle so do like the locals and take some time out to relax and unwind.
Have I convinced you experiencing Sydney like a local is a good idea? I hope so! Got any tips of your own about things to do in Sydney? I'd love to hear about them in the comments below. If you decide to swing by I'd love you to look me up while you are here 🙂
Until Next Time …

Disclaimer: This post contains affiliate links for which a small commission may be paid.