Australia makes some of the best wines in the world and they are exported far and wide. I love exploring the boutique wineries that dot this vast nation and of course sampling their produce. I feel like I'm giving something back to the local community with each bottle I buy. That's my story and I'm sticking to it! Last weekend I spent a few nights in Lake Conjola on the NSW south coast so I couldn't pass up the chance to visit Cupitts. My light summery check shirt seemed like the perfect attire for sipping a few bevvies in the sunshine. Read on for all the details …
Check Shirt
I bought this check shirt from Just Jeans a few weeks ago while I was visiting the Gold Coast. It's currently on sale, (buy 1 get 50% off the 2nd item) so I may just have to go back and see what else I might like! I love the lightness of it and the summery feel. I know it's only been a few weeks since I wore this skirt on the blog but I think it is the perfect partner for this shirt. I added minimal jewellery, a fun patent bag and simple sandals to complete the look. It doesn't get much simpler than this.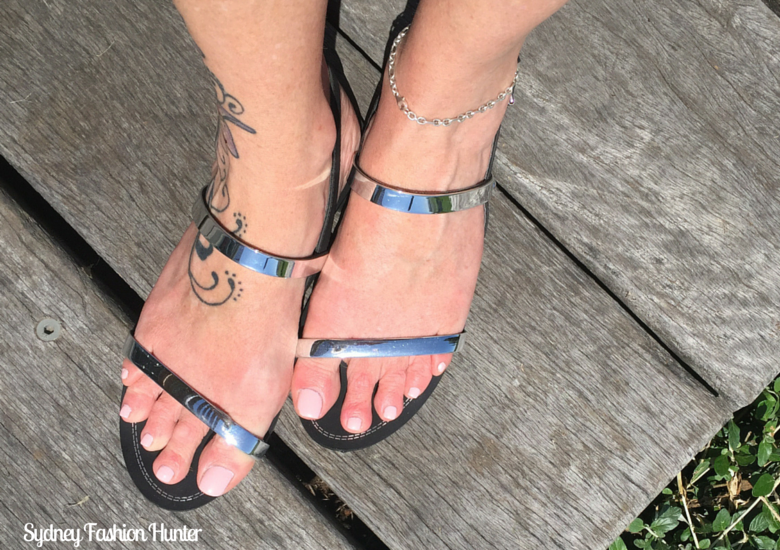 Skirt: Mavi Alice Mid Rise White Denim Skirt. Currently buy 1 get 50% of 2nd. Shirt: Miranda Button Through Shirt. Currently buy 1 get 50% of 2nd. Bag: Mimco Mini Turnlock Bag.  Shoes: London Rebel Time Sandal. Anklet: Anton Silver. Ring: Kaput-Laut Link Zircon Silver Ring. Bracelet: Tiffany T Square Bracelet.  Sunglasses: Prada.

And I couldn't resist sneaking in a photo of our takeaways 🙂
Do you enjoy visiting wineries? I'm a Sauv Blanc fan. What's your favourite?
Until Next Time …
Happy Hunting!
SFH
xoxoxo
Disclaimer: This post contains affiliate links which may result in a small commission being paid.